WRITING ASSIGNMENTS
INSTRUMENTS OF NIGHT [2016]

Diane has just finished adapting Thomas H. Cook's psychological crime thriller for producer Tony Greenberg's Two Jacks Productions. The story spans multiple time periods, as mystery novelist Paul Graves tries to solve a 50-year-old murder. And the reclusive Graves can't hide behind the detective hero in the novels he writes, he's the one who's on the front line having to track down a killer. And part of the problem is that this murder keeps bringing to his mind the other murder that colored his life, the other murder that has left him a shell of a man for most of his life. Maybe this wasn't such a good idea...maybe he really can't handle this...
HARD BOILED [2015]

This noir screenplay has just come out of option. Hard Boiled tells the story of novelist Raymond Chandler. True to his life and to period detail, the story puts Chandler, the writer, in the position of having to solve a real murder case while also confronting problems in his marriage ... and with his mistress... and with his other mistress ...
ADA [2008-9/2016]
This period drama has just come out of option. Set in 1840s England, it tells the story of Ada Byron, daughter of Lord Byron. Ada is considered to be the first 'computer programmer' because of a paper she wrote analyzing a rudimentary analytical machine invented by Charles Babbage. A woman before her time, Ada's affairs with some of the great men of her era show her rebellion in just about every area of society.
MONET [2012-13]


This screenplay tells the story of the iconic painter just as he was developing Impressionism. First draft completed. This script is currently being packaged.
HEMINGWAY IN PARIS [2011-12]

This screenplay tells the story of Hemingway from age 21-26 -- from his first marriage to his second. The story culminates with the publication of The Sun Also Rises. It has been purchased by French producer Phillippe Chausse's company Fairlink International -- financiers of 2013's The English Teacher starring Julieanne Moore. Filming will be in Paris and Budapest.
THE CASEBOOK OF VIOLET STRANGE [2010]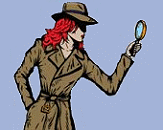 This radio play was written for and broadcast by UK radio. Adapted from a novella by Anna Katherine Green, it tells the story of Violet Strange, girl detective, who at age 18 joins a famous English detective agency and goes undercover on a case of theft - in the year 1918 when girls just didn't do that!
DISTANCE [1995/2006-7]

Originally written in 1995, and optioned by Columbia for several years, this script has just come out of option from Blue Collar Films, where it was rewritten yet again. It is the story of Berthe Morisot, one of the six founding members of French Impressionist movement. Woven into the story of the rise of the Impressionism is Berthe's love for married Edouard Manet and her subsequent marriage to his brother, Eugene. It's also an exploration of the kinds of love - of passionate love and the slower burning love - and Berthe's heartrending choice between the two.
HANSEL & GRETEL [2003]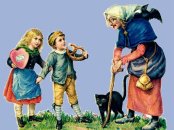 This story, written for Disney, takes the fairy tale we all know and stands it on its ear. In this film, everything we know about the familiar fairy tale has happened by the end of Act One - and the rest of the film has Hansel, Gretel, the Witch and her two pets off on an adventure that rivals Dorothy's in The Wizard of Oz. Click here to read Diane's treatment of the story.
WENDOVER WHALE [2002-3]
This screenplay, adapted from the novel of the same name for Four Boys Films, is a family film that tells the story of a 13-year-old boy who builds a schooner in the middle of the Utah desert, and along the way teaches many of the people in his town of Wendover about following their dreams.
VINCENT [2001-3]

This is the story of Edna St. Vincent Millay, the Pulitzer prize winning poet. Set in Maine, Greenwich Village and Europe in the '20s and '30s, it explores Millay's free love lifestyle, culminating in her love for two men. (This script has been optioned by, among others, Showtime, Wendy Finerman, and Natalie Portman.)
A THOUSAND CRANES [1999-2000]

This original screenplay, written for Digital Domain with Icon Pictures originally attached to produce, is set in 1945 Japan, Los Alamos and the cabinets of Roosevelt and Hirohito. Set against the backdrop of the bombing of Hiroshima, it tells the love story between a Russian diplomat and a young Japanese woman.
PICASSO [1998]


This page one rewrite for Davis Entertainment and NBC Productions portrays the life of Pablo Picasso in a 4-hour miniseries. It explores his young struggle to be an artist in Paris and follows him through the success and love affairs that made him a legend. (Dustin Hoffman co-produced and was attached to star.)
NANCY [1997]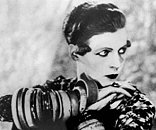 Written for Paramount Pictures, this original screenplay tells the life story of Nancy Cunard, a British aristocrat who defied her parents' wishes by living a bohemian life in Paris and Venice in the '20s and '30s, and having a 25-year long love affair with a black jazz musician from Alabama. (Harold Becker was attached to direct.)
FOUR CORNERS [1996]
Created for ABC Productions, this 'spoke' of a mystery wheel series about three teenage detectives in a small Iowa town was part of a series of three detective shows for kids.